DEDICATED TO QUALITY, COMITTED TO SUSTAINABILITY
Etem Group and Gestamp Group entered into an agreement in 2019 concerning the creation of a joint venture focused on the extrusion and processing of aluminum profiles in the automotive industry.
Aluminium is the rising material of choice, offering the fastest, safest and most environmentally friendly way of boosting fuel economy and cutting carbon emissions.
BATTERY PACKS AND FIXING ELEMENTS for EV
The growth of the plug-in electric vehicle market comes with a strong need for custom battery trays design which requires extensive engineering and manufacturing specialties.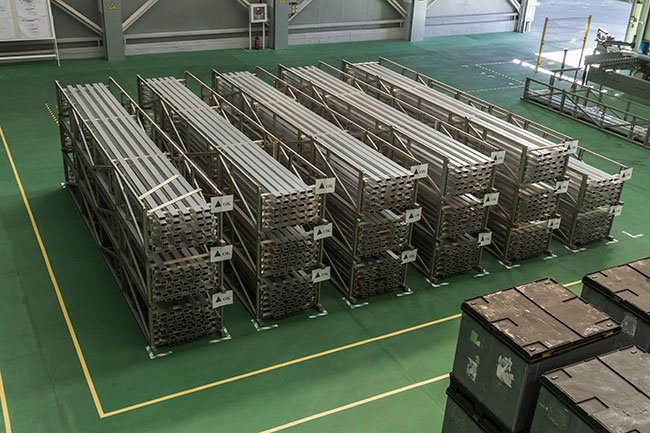 LARGE SECTION ALUMINIUM EXTRUSION
They are used in a variety of different sectors, from automotive and truck and trailers businesses to decks and building solutions. Large section aluminium profiles allow for a higher strength to weight ratio making aluminium a competitive substitute for other more traditional used materials.
SUSTAINABILITY
In Etem Gestamp, corporate responsibility is focused directly on actions linked to the environment, the society and the health and safety of the people in the workplace. No matter the final application, the world is in need of sustainable materials, produced with the lowest energy, are long lasting and fully recyclable.