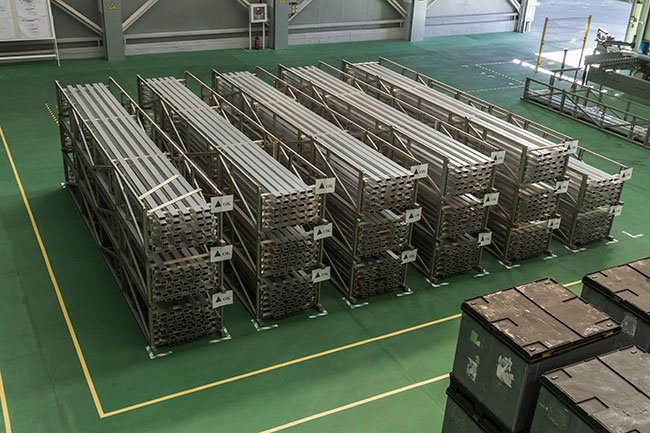 LARGE SECTION ALUMINIUM EXTRUSION
Large section aluminum extrusions are used in a variety of different sectors, from automotive and truck and trailers businesses to decks and building solutions.
Large section aluminium profiles allow for a higher strength to weight ratio making aluminium a competitive substitute for other more traditional used materials.
The latest acquisition of a brand new SMS 11" extrusion line, with a press force of 4500 tonnes, allows Etem Gestamp to deliver wide profiles with external circumscribing cycle of up to 500mm.
Theoretical weights of up to 25 Kg per linear meter as well as availability of water and air cooling systems, allow Etem Gestamp to accommodate large section inquiries for most industrial sectors.