DEDICATED TO QUALITY, COMMITTED TO PRECISION
The automotive industry is under pressure to meet regulatory requirements towards a better, greener, more efficient and sustainable mode of transport.
Critical elements to their approach, is less weight, more fuel efficiency while maintaining the high standards for strength and safety.
In the last 50 years, additional aluminium content has been the result of replacing cast iron (engine blocks and transmission housings), mild steel (car bodies and wheels), and copper (radiators).
Historically, aluminium has been used in automotive primarily in the form of castings while lately more aluminium content has been evident as a result of replacing cast iron (engine blocks and transmission housings), mild steel (car bodies and wheels), and copper (radiators).
Aluminium extrusion profiles and machined parts based on aluminium profiles had only to come since then, in a trend that is here to stay and keeps growing even more.
The automotive industry's strict norms and requirements require highly certified and standardized procedures. ETEM Gestamp is committed to delivering high quality products and state of the art machined parts and collaborates with leading organizations and accredited laboratories for testing and certifying products and processes.
ETEM Gestamp is certified for the production of CRASH RELEVANT aluminium profiles and is an accredited TIER 1 and TIER 2 Automotive supplier, making products directly for the automotive industry and original equipment manufacturers (OEMs).
ALUMINIUM SUSTAINABLE ADVANTAGES
Using aluminium in cars and vehicles promotes emission reduction, weight saving and energy efficiency without compromising safety.  
As a material, aluminium is well suited for use in the design of cars. Its mechanical characteristics as well as its light weight make it a responsible and sustainable choice: 
An aluminum-intensive vehicle can achieve up to a 20% reduction in total life cycle energy consumption and up to a 17% reduction in CO2. 
For closures and body structures, typically one pound of aluminum replaces about 1.6 pounds of steel. This significantly minimizes the up-front material production impact. 
Aluminum is infinitely recyclable without degradation to the material. Recycling aluminum also saves more than 90% of the greenhouse gas emissions associated with primary aluminum production, and requires only 8% of the energy. 
The energy needed to produce primary aluminum is down more than a quarter since 1995 and carbon footprint is down nearly 40%. This is equivalent to 37 million barrels of oil saved and 25 million tons of CO2e GHG reduced per year.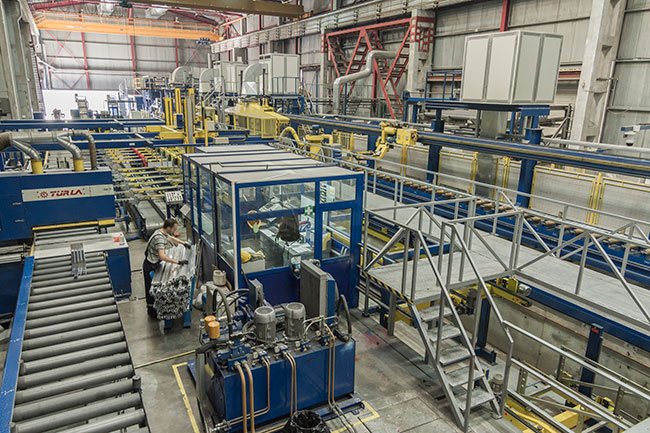 Automakers are increasingly turning to aluminum as part of the multi-material mix to increase vehicle fuel efficiency while maintaining strength and safety.
Aluminium's light-weighting properties mean it already makes a substantial contribution to reducing CO2 emissions and improving fuel efficiency.
Aluminium's lightweighting properties enable cars produced in Europe this year to prevent 50 million tons of unwanted CO2 in vehicle emissions during their lifetime.
This makes a substantial contribution to reducing climate change.
Etem Gestamp has a solid experience and dominant position in the supply of aluminum profiles and aluminium extrusion machined parts in the automotive sector. Products and solutions are found in the following market categories:
PROFILES FOR CRASH MANAGEMENT SYSTEMS (CMS)
CHASSIS AND SUSPENSION PARTS
ENGINE CARRIERS BRACKETS AND SUPPORT SYSTEMS
DOOR COMPONENTS
ROOF RAILING SYSTEMS
DECORATIVE PROFILES WITH SPECIAL FINISHES
ELECTRIC VEHICLES CRASH SYSTEMS
BATTERY PACKS AND FIXING ELEMENTS FOR EV
Without compromising on size, safety and comfort, the automotive industry tends to rely more and more on aluminium.  
The structural components of a vehicle, bear weight and have an effect on vehicle safety. Etem Gestamp has a long experience in the supply of structural elements for vehicles, starting from the choice of the right aluminium alloys and concept design, to prototypes solutions and serial productions. 
The emphasis is on lightweight solutions and constructions, that minimize total vehicle weight and have a direct impact on fuel consumption and energy efficiency. 
Aluminium due to its unique technical and mechanical characteristics holds a dynamic and growing role on lightweight solutions. As a relative soft and cost efficient material, allows for greater flexibility in producing complex designs and geometries through primary extrusion and post forming machining processes.
BATTERY PACKS AND FIXING ELEMENTS for EV
The growth of the plug-in electric vehicle market comes with a strong need for custom battery trays design which requires extensive engineering and manufacturing specialties.
Batteries in electric vehicles are housed in a battery tray, often integral to the vehicle chassis system. Such trays usually come in the form of custom lightweight aluminum structures that require extensive design and precision machining as except the battery packs usually they incorporate additional components like control systems, and monitoring electronics.
Etem Gestamp in close collaboration with its automotive customers, develops and supply lightweight battery trays element starting from aluminum profiles and custom machined and engineering elements. Continuous investments in knowledge, human personnel and state of the art production equipment ensure consistent, exceptional quality and integrity to crash relevant systems.
CHASSIS AND SUSPENSION PARTS
Safety and efficiency targets are among the most important aspects in automotive engineering today.
The scope is to supply customized solutions to our customers with apparel quality starting from system design and prototypes testing to serial production.
Etem Gestamp do so, in close collaboration with our customers and in partnership with leading laboratories and technical institutes. These solutions provide synergies with crash elements. Crash relevant aluminum profiles and parts need to have strong mechanical properties combined with maximum energy absorption capacity.
The team has a long experience in crash relevant systems thereby producing and supplying already critical components and parts that absorb energy in a controllable folding, a key design element for mechanical process and component development in the automotive industry.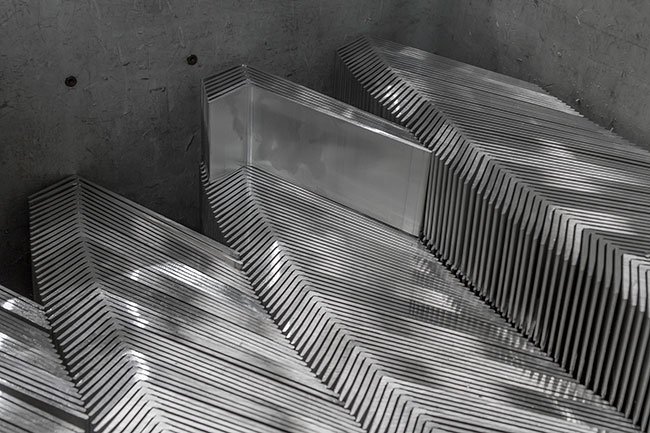 POST FORMING AND MACHINING
Aluminum is a relative soft material and as such one of the most popular machining materials due to its workability, strength, and versatility.
In Gestamp Etem, the business unit oriented in the machining of aluminium profiles for the automotive sector, we have the skills, knowhow and the cutting-edge equipment to deal with any single inquiry for state of the art, machined parts.
Etem Gestamp does so in close collaboration with the automotive customers, getting involved from the initial concept stages and the right selection of machining and technology needed to prototypes supply and testing before starting serial productions.
INNOVATION WITH ALUMINIUM
The automotive industry responds to global demands for higher economy, fuel efficiency and reduced emissions over the full life cycle of the vehicles. Without compromising on size, safety and comfort, automotive manufacturers tend to rely more and more on aluminium to deliver on all fronts of design and product improvements.  
Not a surprise that aluminium extrusion companies are partnering with automotive companies to develop holistic technology solutions, improving vehicle design and engineering objectives.  
New innovation flows are developed, in closed collaboration, exercising and improving the whole process from developing new alloys, better performance and recycling technologies that provide a significant economic, social and environmental value.
When it comes to automotive, vehicle size, not weight is the leading safety factor.
Aluminium is used to maintain or even increase the size and energy absorption capacity of the critical areas of the vehicle. Its unique strength versus weight ratio, allows for max energy absorption in front and back areas of a vehicle, thereby improving safety without increasing the weight in total.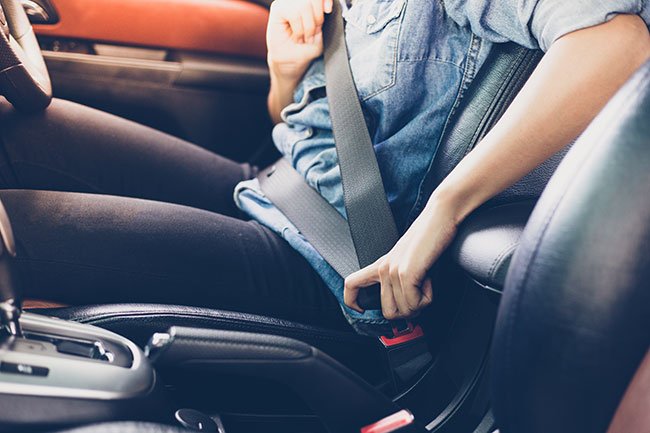 The lowest the weight of a car or a vehicle, the less fuel or battery power is needed to move it.
 The lowest the weight, the highest the distance range this can move with a single fill whether gasoline, petrol or battery pack.
 As more hybrid and electric vehicles hit the roads, the need for heavy battery packs can be reduced in an aluminium intensive vehicle as less overall weight requires less power.
 Less power, means fuel costs savings, better efficiency and less gas emissions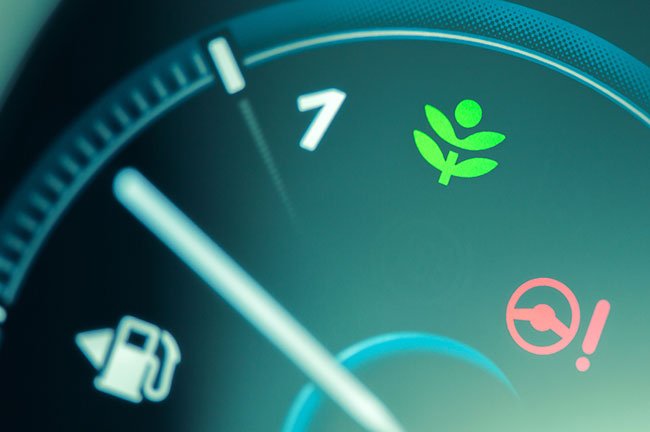 Eluminum Safety Advantages
Aluminum can be used to maintain or even increase the size and energy absorption capacity of a vehicle's critical areas for higher safety without increasing weight.
Aluminum can absorb twice as much crash energy as steel.
Aluminum components can be designed to fold predictably during a crash test, allowing the vehicle to absorb much of the crash energy.
Aluminum allows vehicles to be lighter and as such to require shorter stopping distances to avoid crashes.
Eluminum´s Efficiency Advantages
5% – 7% fuel savings can be realized for every 10% weight reduction when traditional steel is replaced with aluminum.
Weight reduction due to the higher use of aluminum frames and parts allow the use of smaller and more efficient engines.
Using aluminum in electric vehicles has a clear effect on the driving range as more can be travelled with less weight.